Home

>

Living With Us
Living With Us
Hello!
We know that considering living with us is a massive decision for your family. And, it is a huge step for your child. Every family has challenges and every child is unique, but when trauma is involved, these challenges can quickly become overwhelming to manage.
It's easy to feel like you are alone in your journey, but you are not. We are your friend and ally and are dedicated to helping you work through this tough time in your life.
With over 50 years of experience working with kids just like yours, we know what it takes for a young person to begin taking responsibility for their lives.   
You should definitely pay us a visit. Travis, our Intake Coordinator, will greet you and show you around our gorgeous ranch – you'll even meet some of our farm animals!
Your child will find a ton of support from the other young people who live here – young people that have shared similar experiences in coping with their past traumas. They will see first-hand how the lifestyle, treatment, and care found at Oak Hill creates positive change in those around them. 
We have an incredible team here at Oak Hill – dedicated, genuine, highly-experienced people who above all else care deeply about the young people who call Oak Hill Home. We are completely committed to your child's success.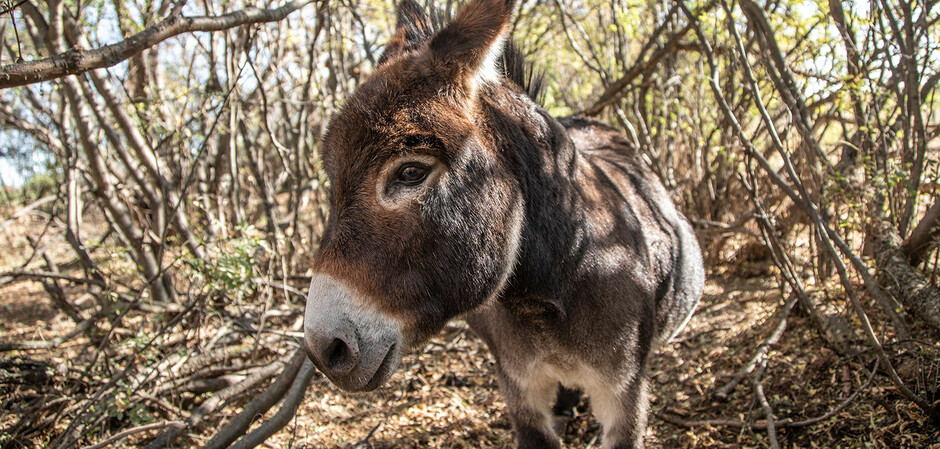 Our Ranch
Our Ranch is located on 160-acres of beautiful tree-lined property that is located in a rural setting approximately 25 minutes North of Edmonton in the town of Bon Accord. The quiet country atmosphere provides a relaxing setting that enhances the overall experience young people have while living here.
Our recreational programming makes great use of our abundant natural space and outdoor areas, including: 
horse trails
outdoor basketball court
ice rink
cross country ski trails
outdoor volleyball court
adventure-based high and low ropes course
baseball, football, and soccer fields

Our School
The school facility offers five spacious classrooms, an industrial arts shop, a full size gymnasium, and a state of the art computer and technology centre. 
*Oak Hill's School component is offered in partnership with the Sturgeon School Division

Our Lodges
We have five rustic cedar log homes which we refer as Lodges, that our young people move through as they progress through their treatment here at Oak Hill Ranch. Each home has been customized for the unique needs of the residents living there – this means that some homes may have different layouts for safety and security, and some may have minimal monitoring or external controls required.  
We make every effort to select the most appropriate home for our young people so that they can find comfort, build peer relationships, and focus on their personal goals.
Learn more about Getting Started at Oak Hill Ranch